Open House in Long Island tonight after the VB and FB games! Students get ready by decorating the sidewalk.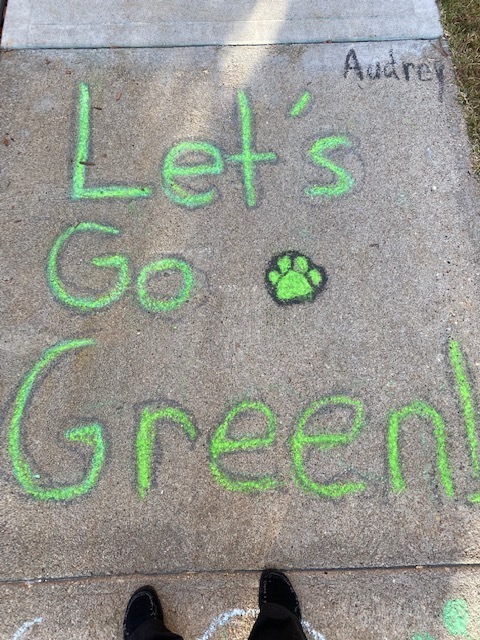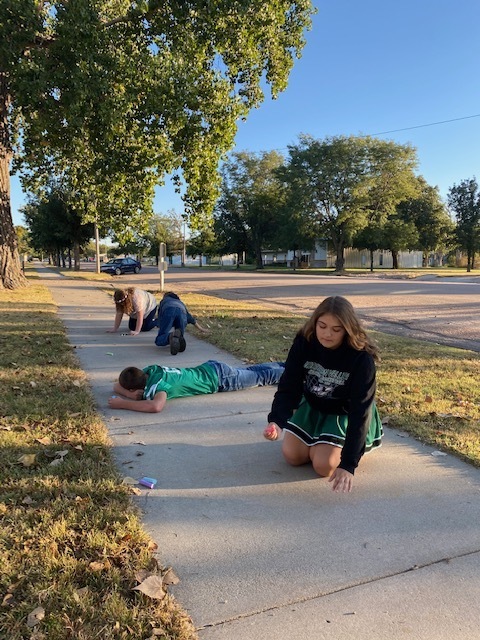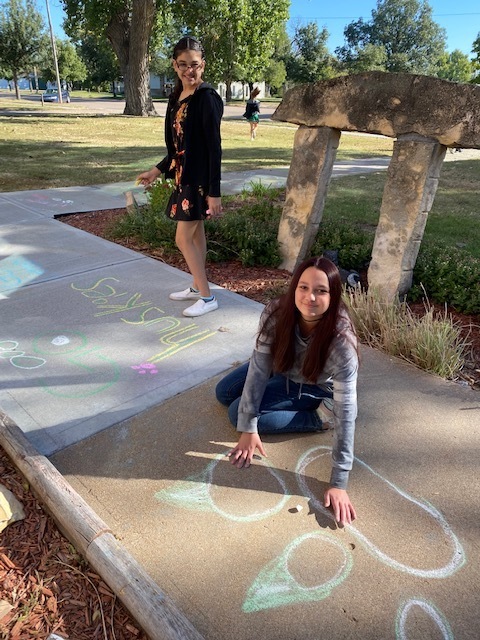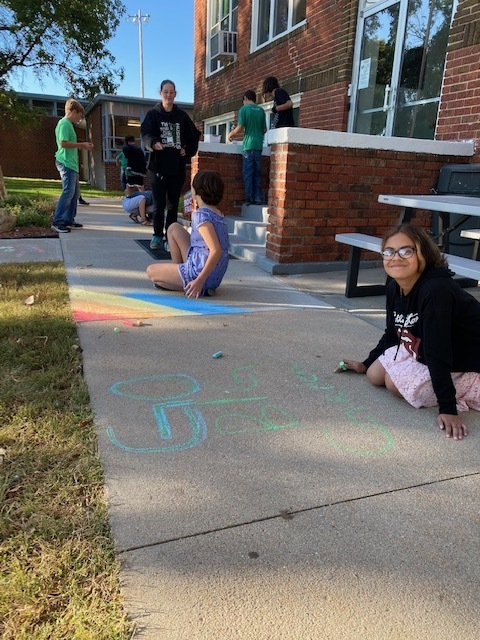 Ag Business class created two cookie mini businesses this week. They have had to create a business plan, budget, marketing plan, complete cookie production, and are now selling their cookies. Whichever business profits the most wins!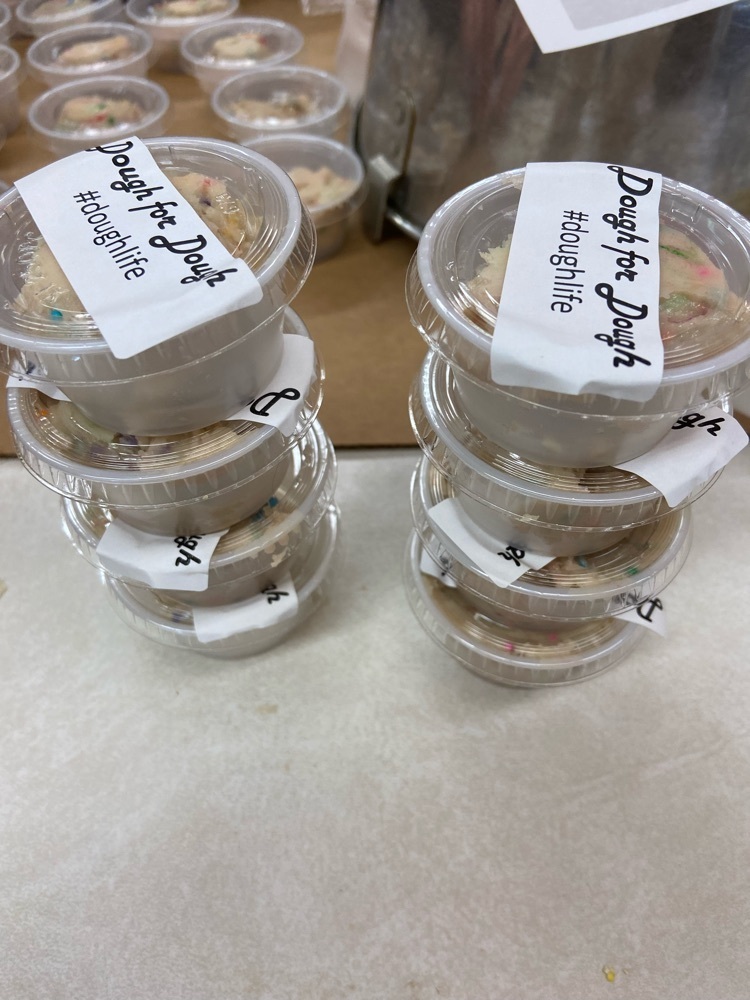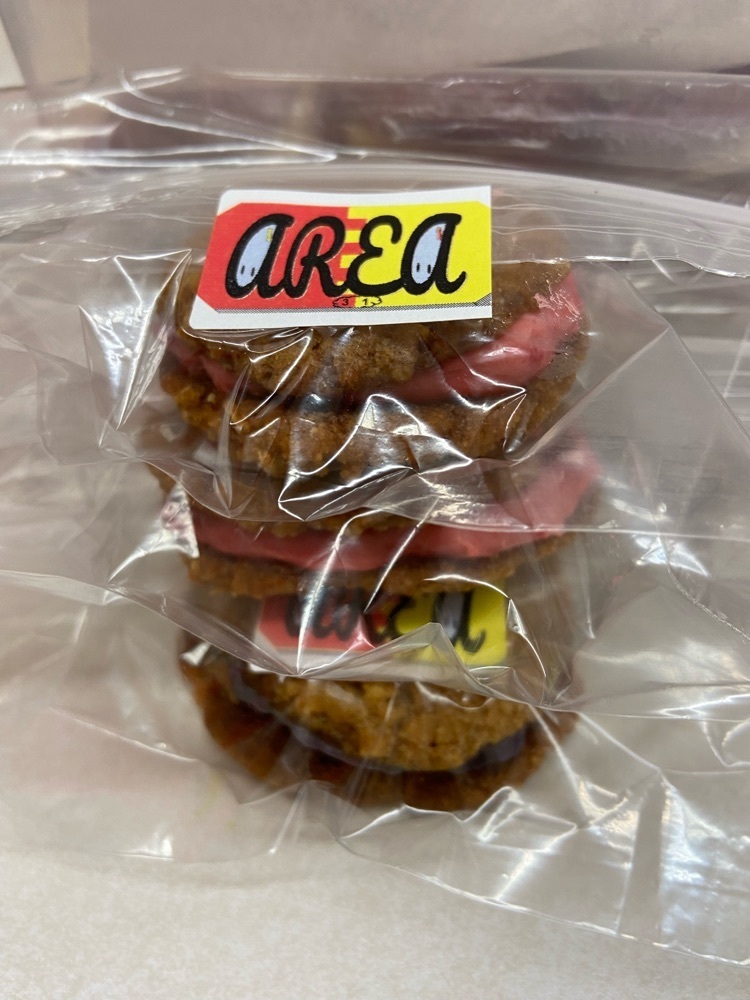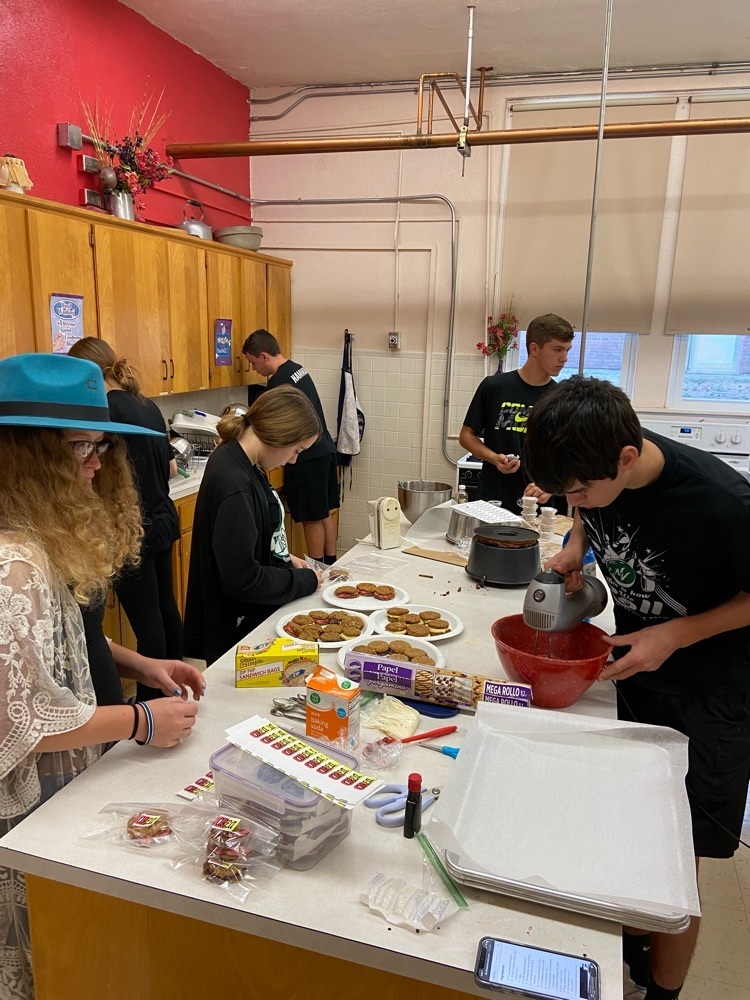 Here is the information for the High School JV Volleyball tournament this evening in Alma. You can watch the live stream of the tournament by clicking the link below.
http://striv.tv/channel/alma/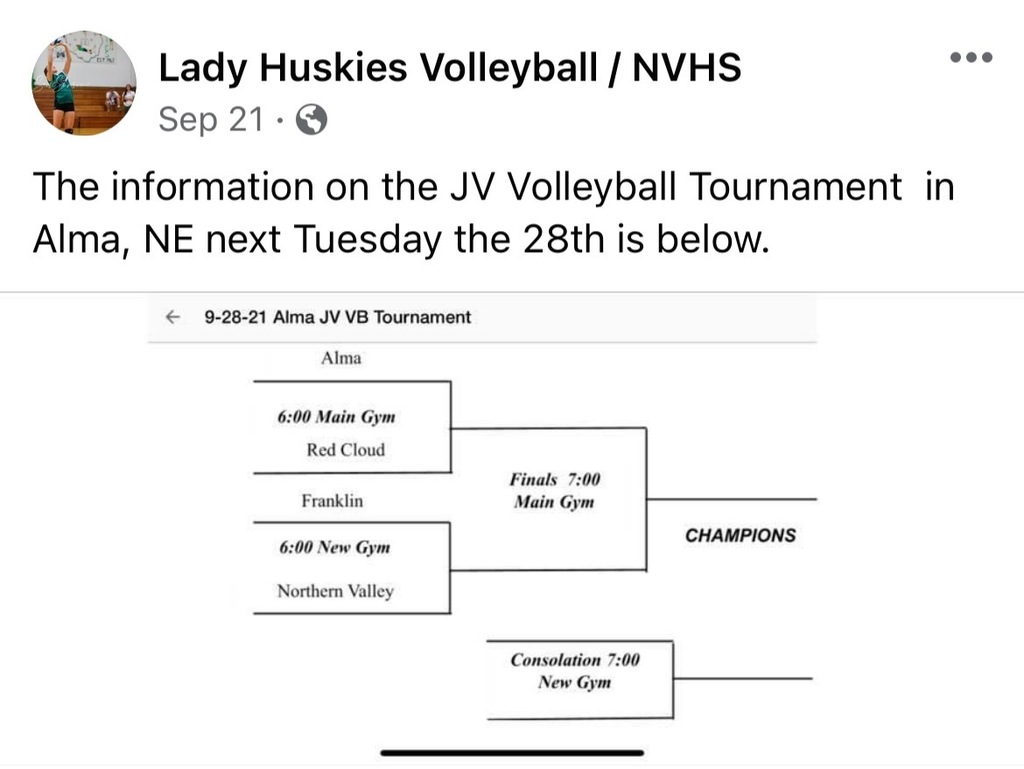 Seventh Graders take advantage of the nice weather to make scale drawings of trees in math class!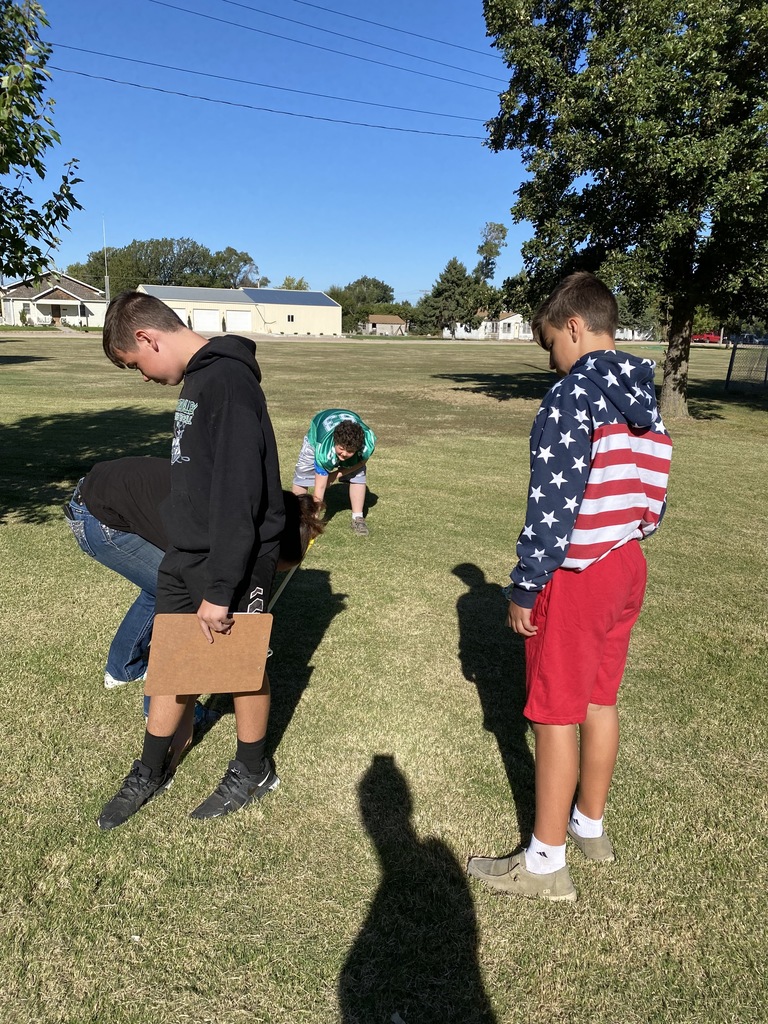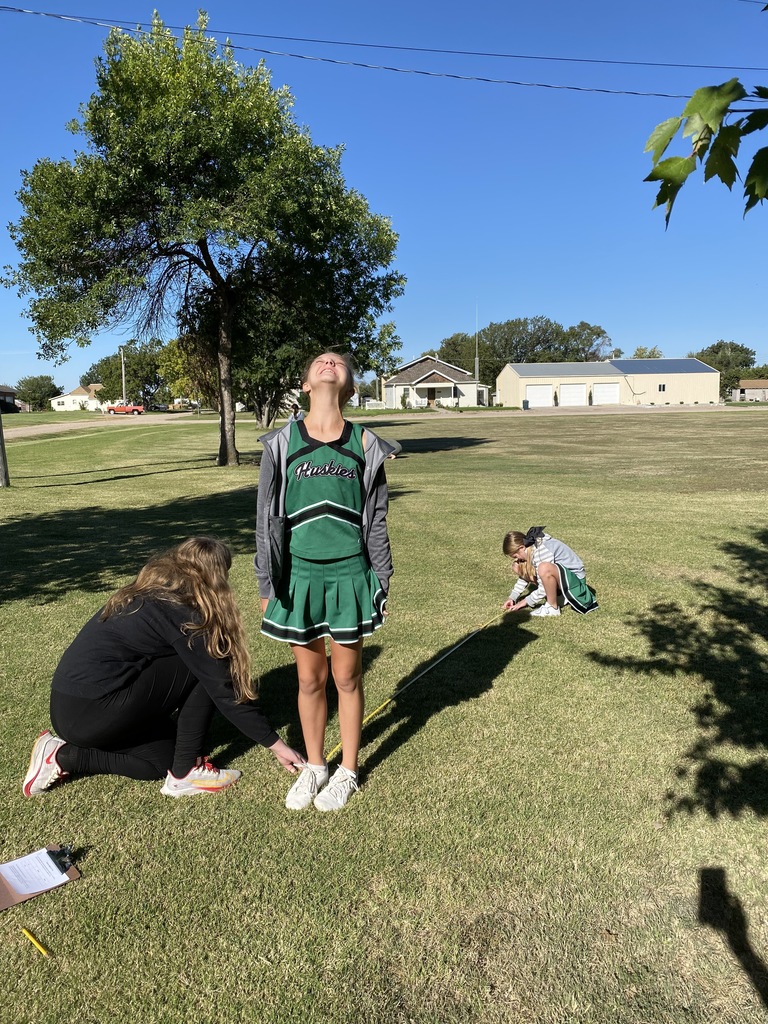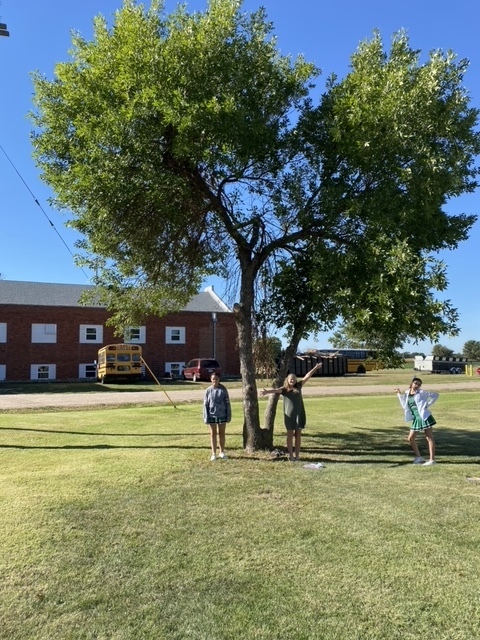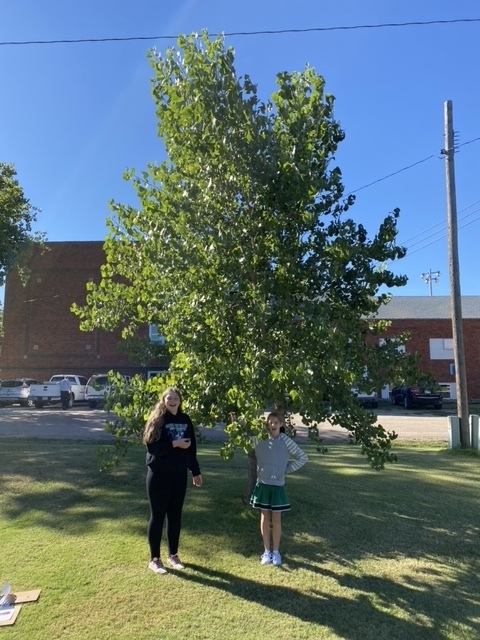 The Northern Valley Jr High football team beat Triplains/Brewster 62-6 to improve their record to 5-0!
NV grade school students have enjoyed playing soccer in PE class this fall.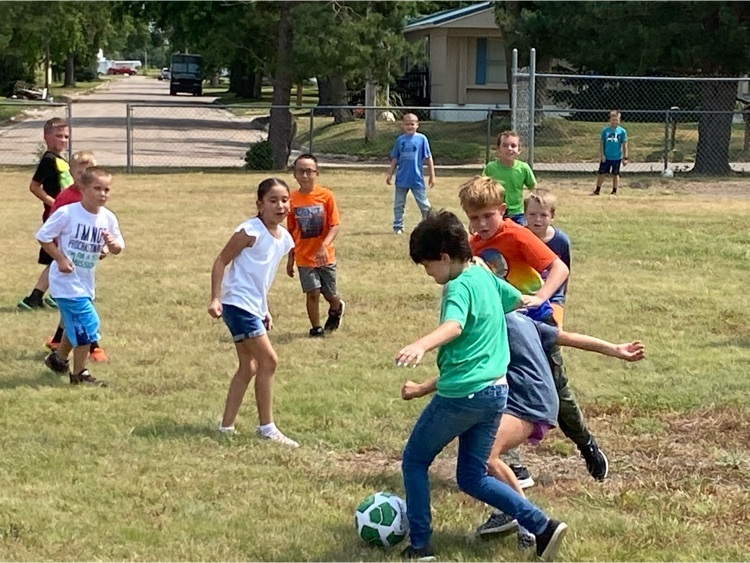 JV VB in Ellis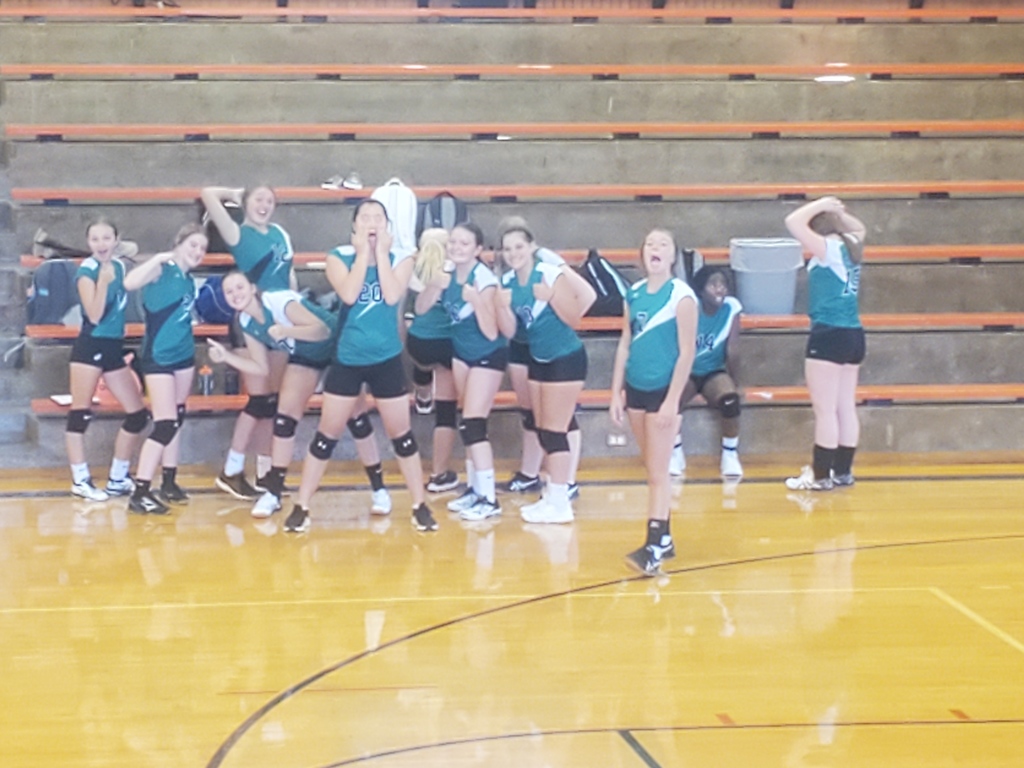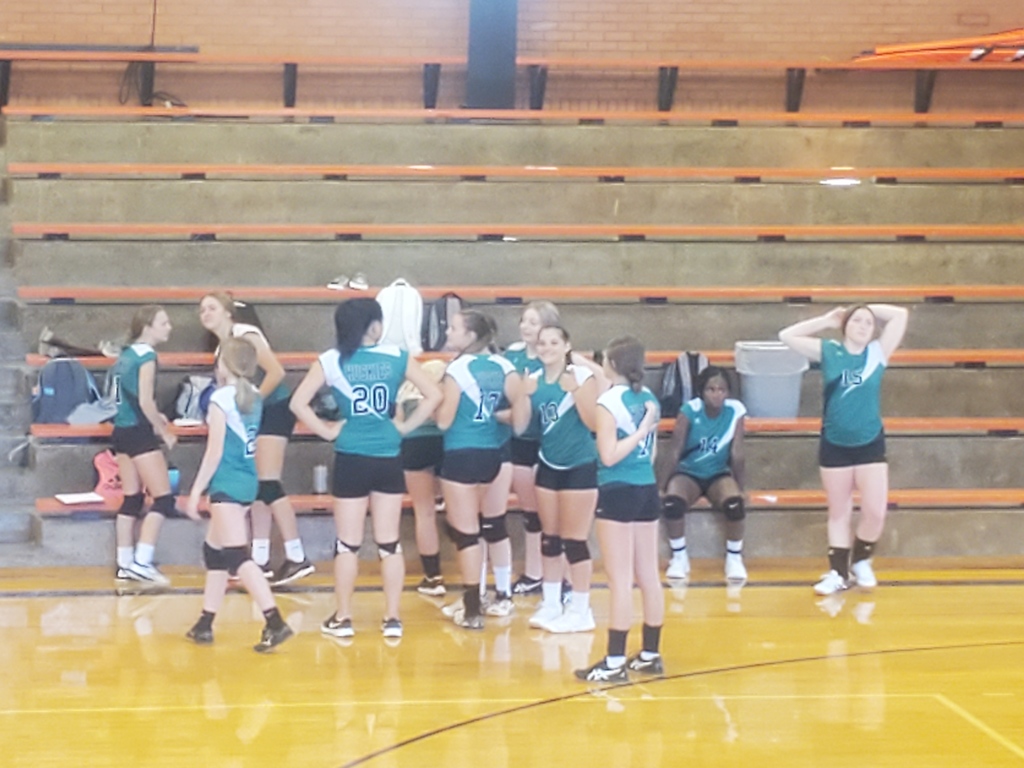 More pictures of the freshmen working with 3rd graders!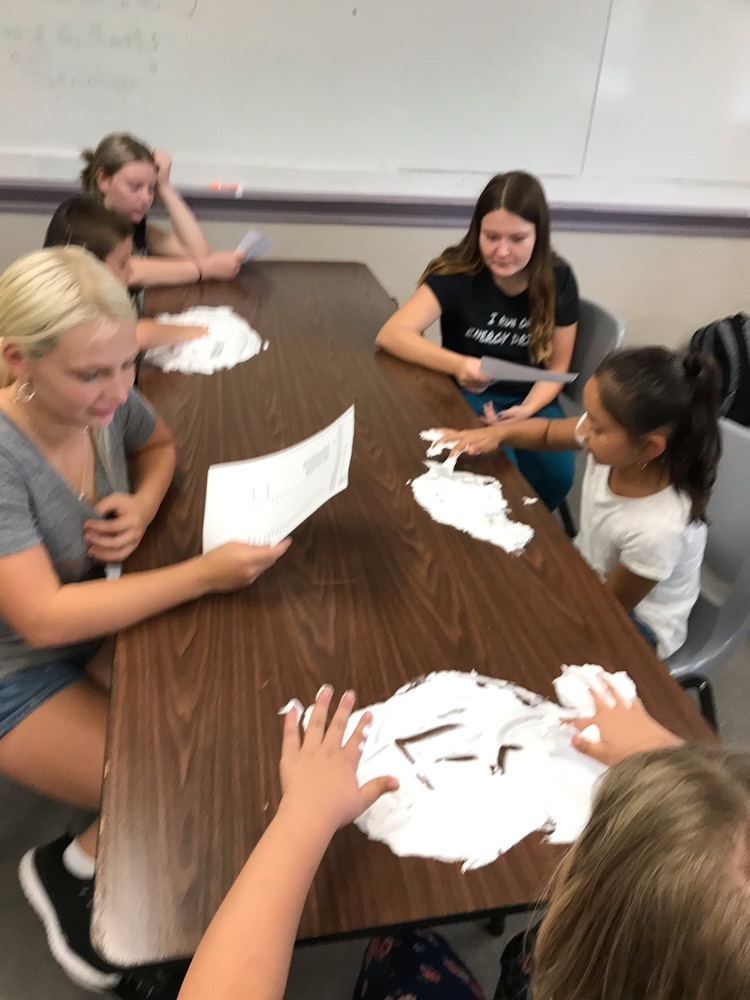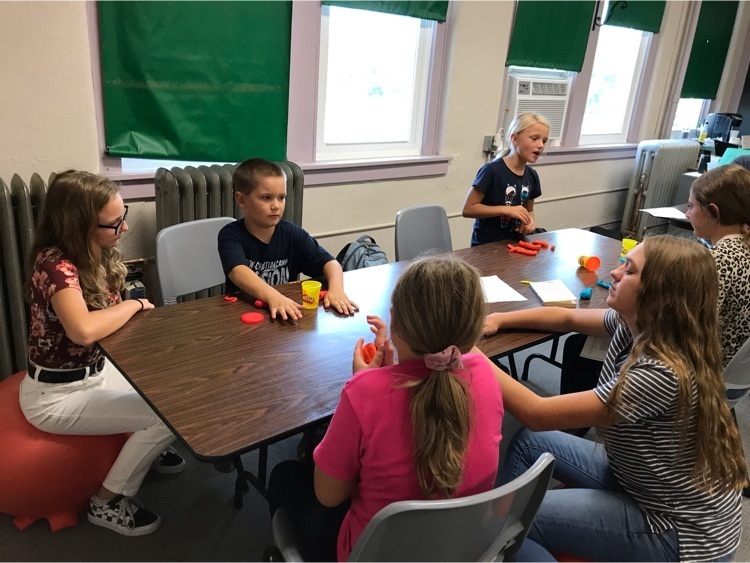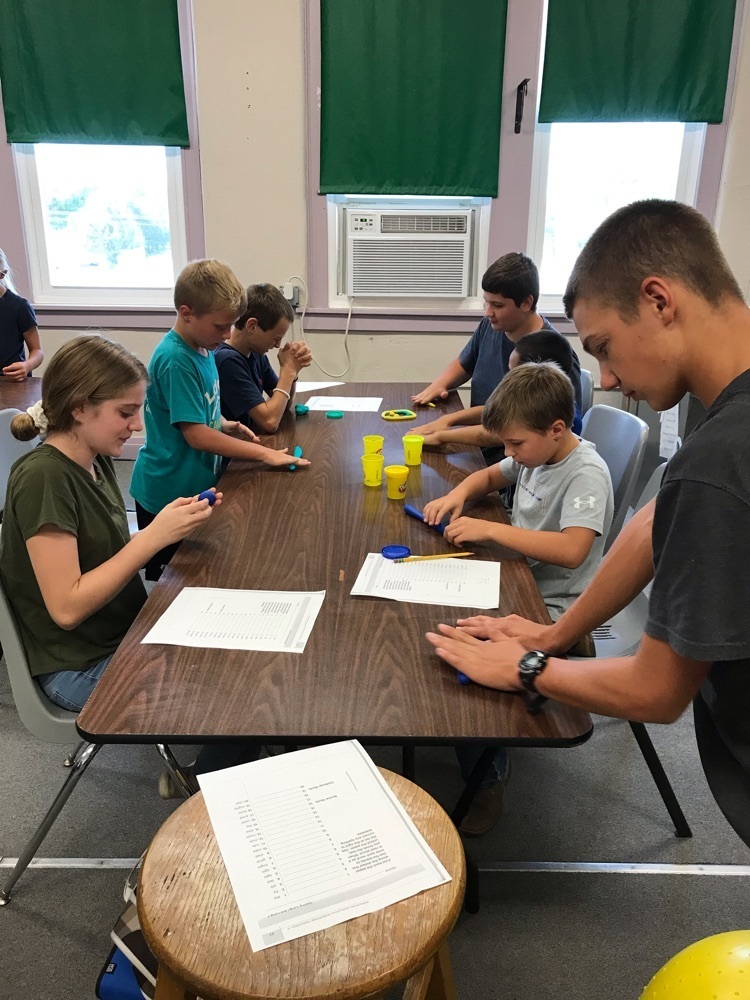 More pictures of the freshmen working with 3rd graders!
More pictures of the freshmen working with 3rd graders!

Ag Mechanics has been gas welding! Gabe has earned a spot on "the wall" of excellent welds!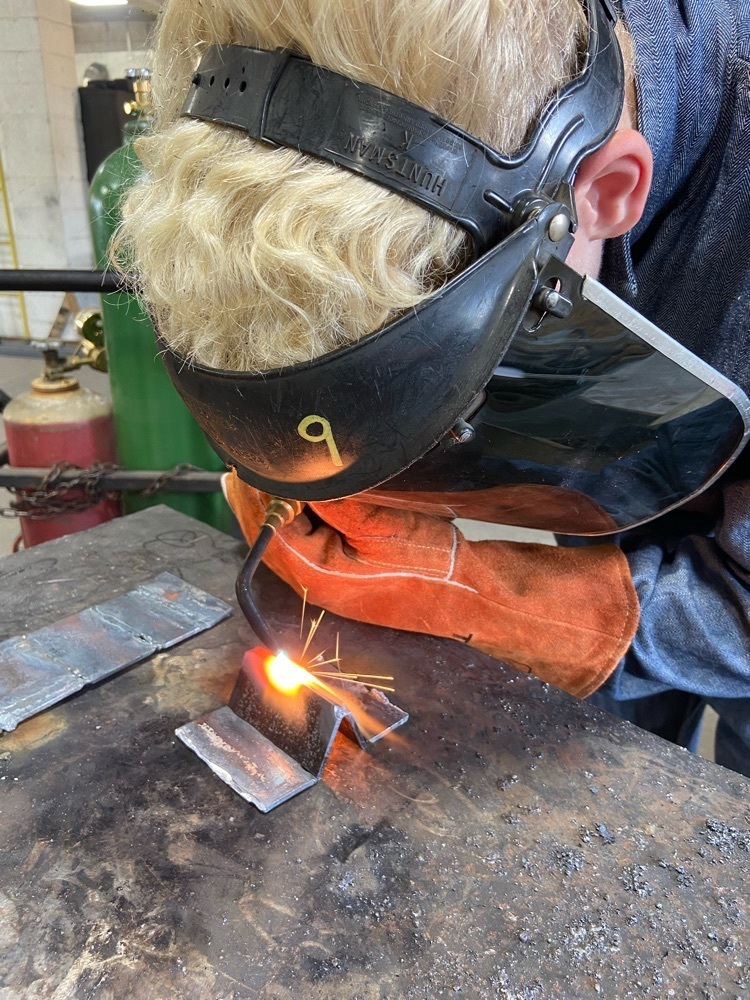 The freshmen and the third graders have partnered up to work on reading and spelling skills. Today they got to play with shaving cream and play-doh to practice this weeks spelling words.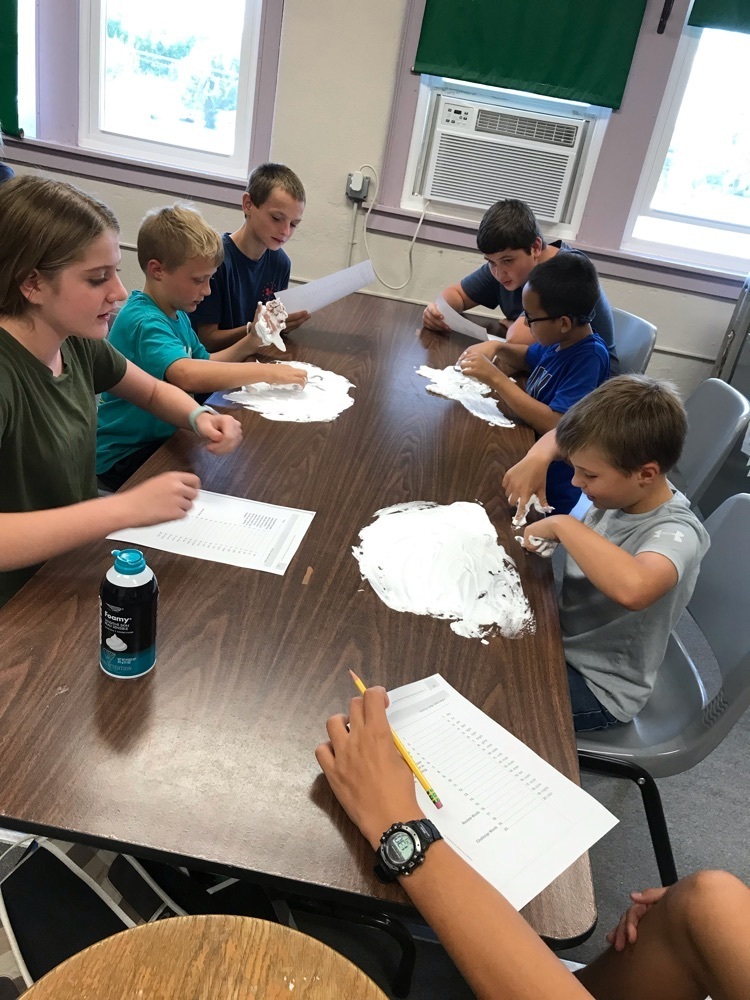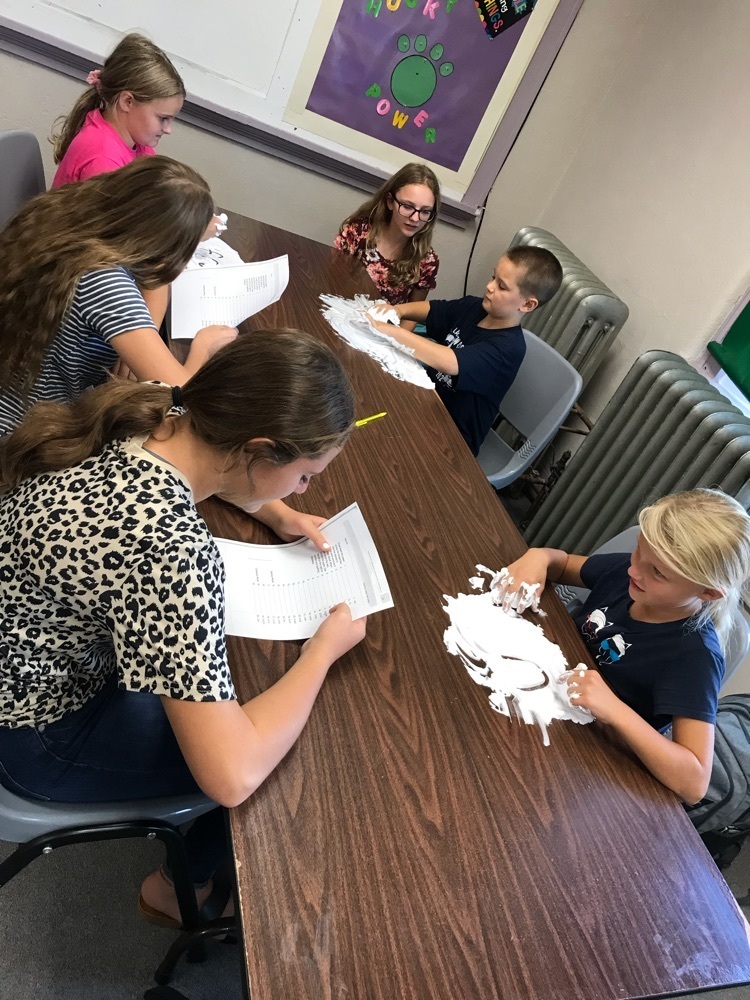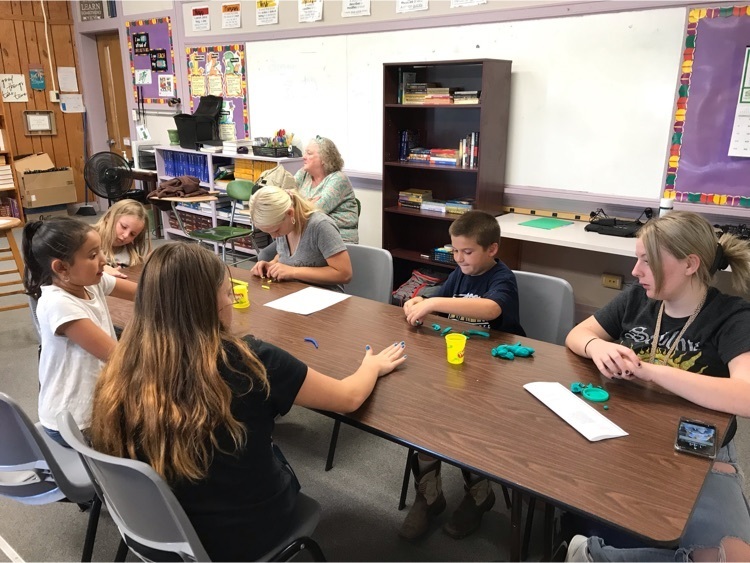 We have many new students and staff in the Valley this year. If you have any lightly used Northern Valley clothes you would like to donate for these individuals, please bring them to the district office. Thank you for continuing to support our community and school!! Go Big Green!!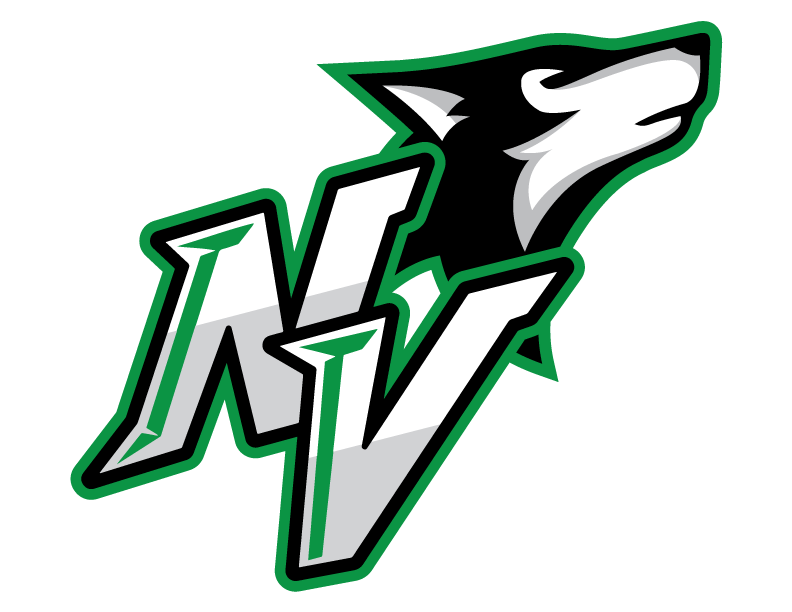 Animal Science reviewed horse anatomy and evaluation and then practiced safe handling practices!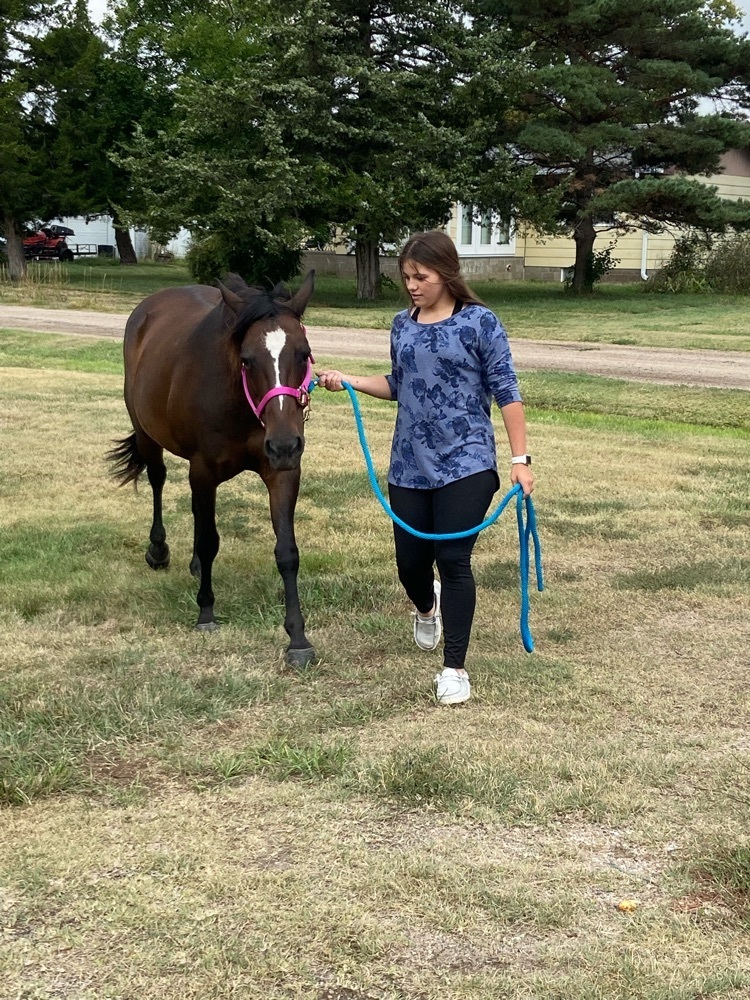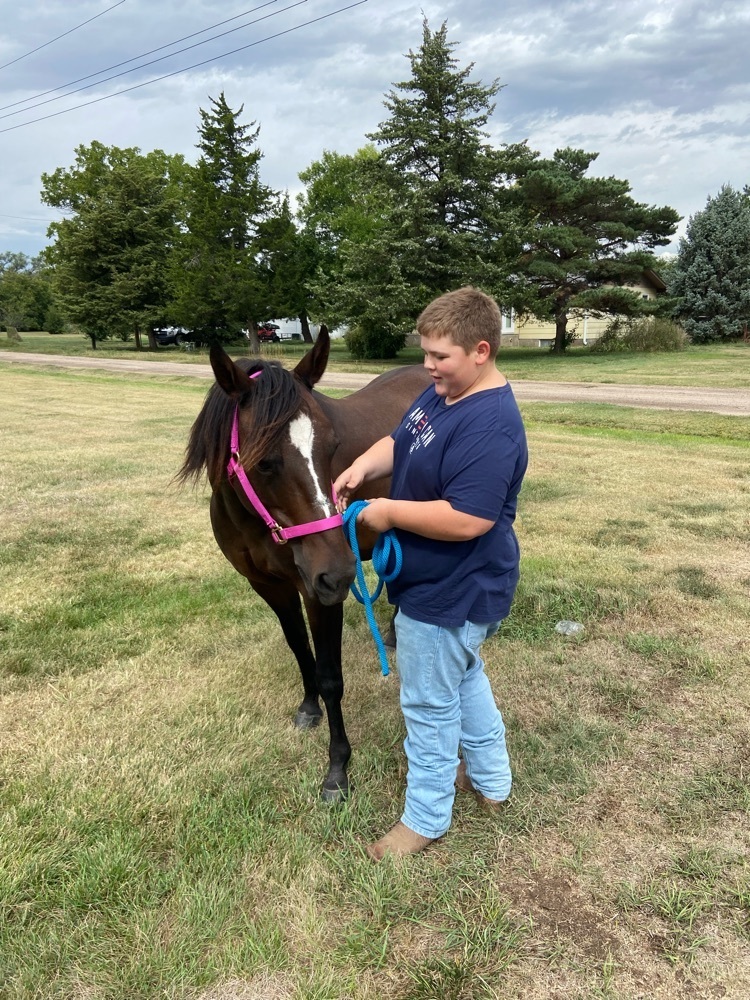 Caden ran at the Alma, NE cross country invitational yesterday. It was very hot & windy but he ran extremely well. He finished just short of medaling with 19th place & a time of 24:06. He will compete again this Thursday in Arapahoe, NE!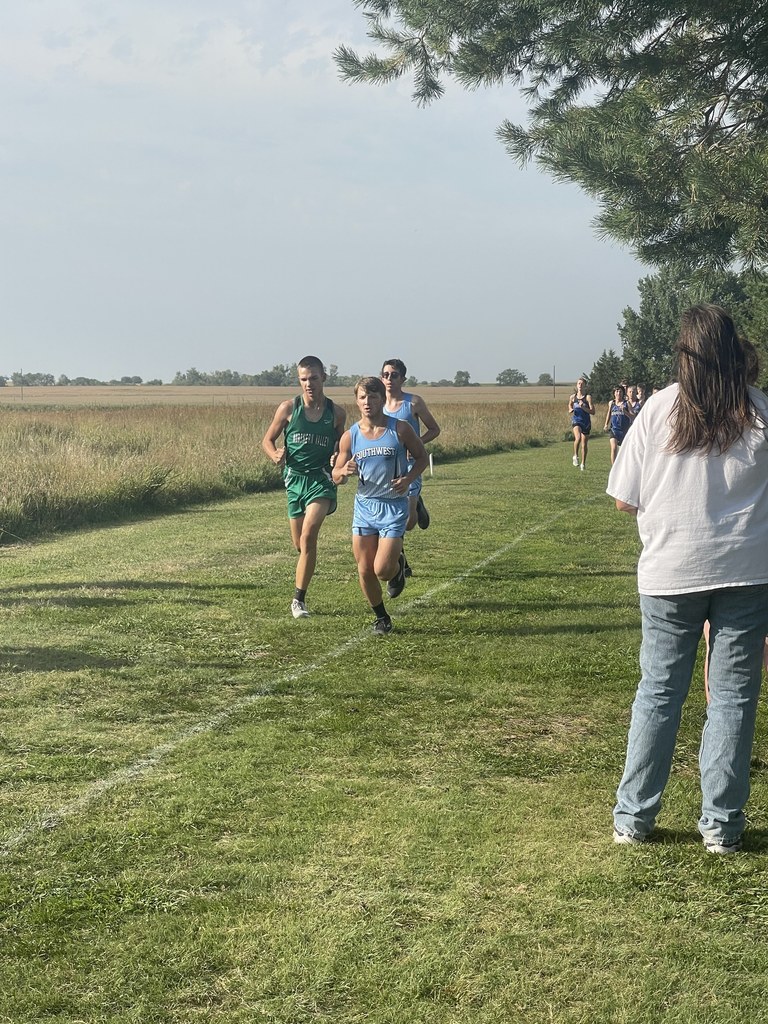 The Junior Huskies improved their record to 3-0 with a 62-14 win over the Weskan Coyotes on Monday.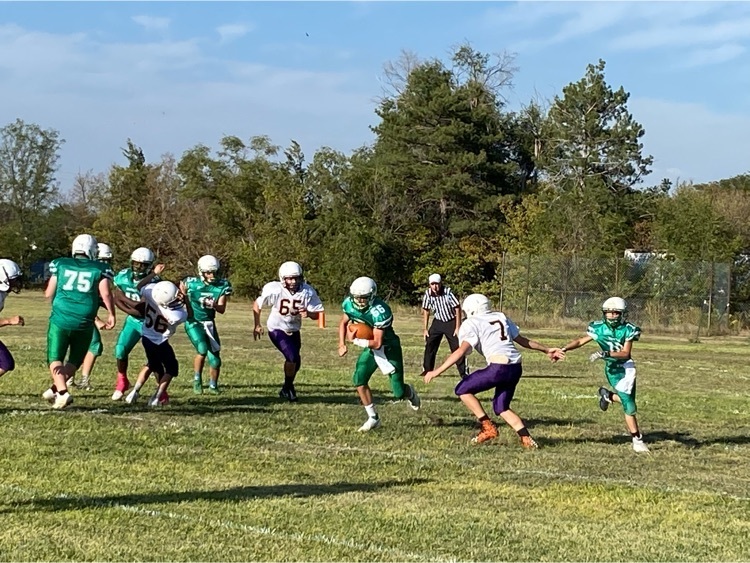 Our Student(s) of the Month for September!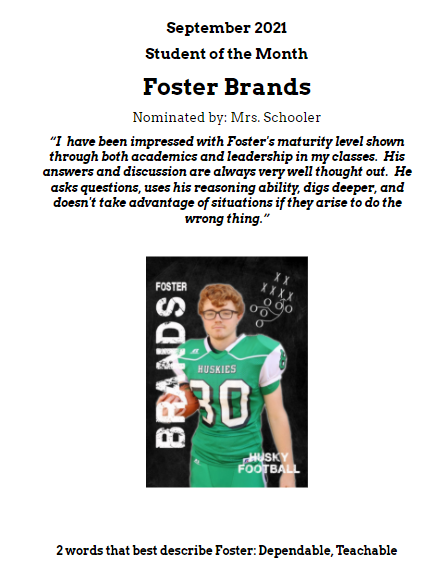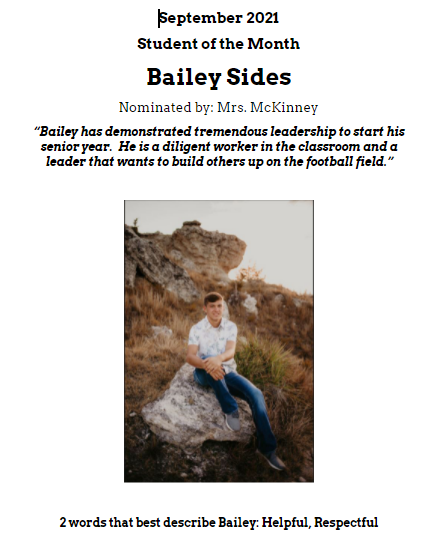 Come support the Freshmen class!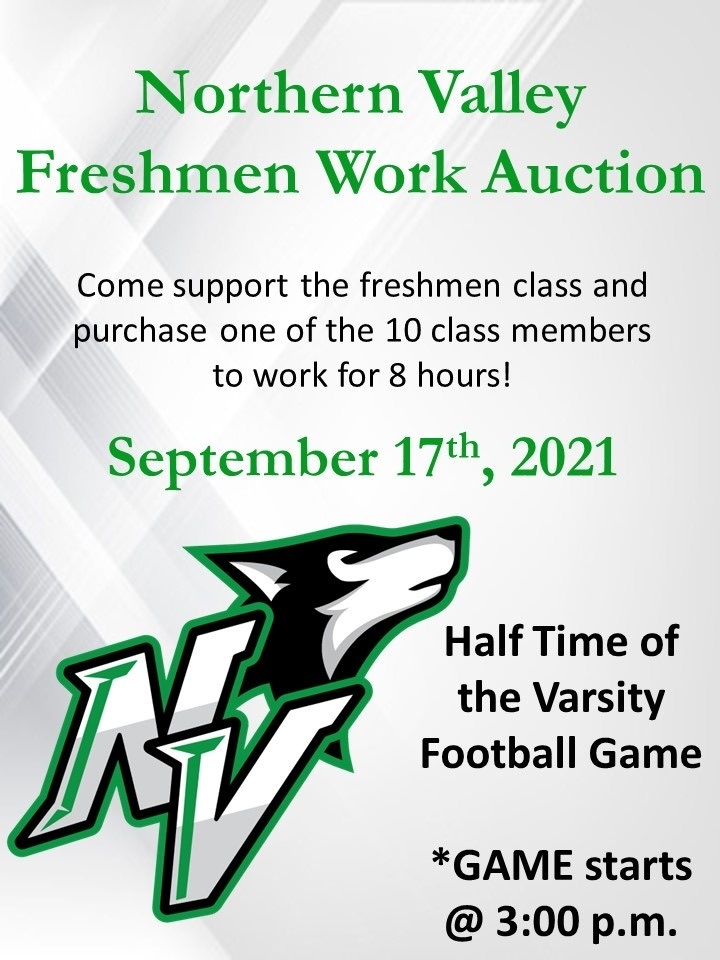 The freshmen planted their beans today in Intro to Ag!